Strength Through

Healing Hands
At Harkcom's Massage Therapy, we believe in the power of touch to restore your body's strength and vitality. Our deep tissue specialists are dedicated to helping you overcome pain, injuries, and fatigue.
With 18 years of experience, we specialize in deep massage, providing relief for chronic pain and muscle tension.
We are well-versed in assisting clients with injuries resulting from car accidents and work-related incidents.
Harkcom's Massage Therapy, a veteran-owned business, prides in discipline and professionalism.
Harkcom's Massage Therapy was born from a deep passion for healing and a commitment to improving the well-being of our community. Don Harkcom embarked on this journey in 2005 when he graduated with honors from the Ashmead School of Massage. With each passing year, he has honed his skills, gaining recognition as a trusted therapist and a specialist in deep tissue massage.
We believe that every massage should begin with relaxation techniques, creating a sanctuary of calm in which stress dissolves, pain subsides, and circulation thrives. Our primary focus lies in therapeutic treatment massage, tailored to individuals dealing with chronic pain and fatigue.
Hundreds of Satisfied Clients
Friendly and Approachable

Don Harkcom is a true miracle worker! I've been dealing with chronic back pain for years, and after just a few sessions with him, I felt a significant improvement. His deep tissue massage technique is simply incredible. Don is not just a skilled therapist; he's also incredibly personable and makes you feel comfortable from the moment you walk in. I can't recommend Harkcom's Massage Therapy enough!.
Happy Clients

Being an athlete, I've had the privilege of experiencing numerous massages, but Don's sports massage is truly exceptional. His profound understanding of anatomy allows him to pinpoint and effectively address those persistent tight muscles and knots that can hinder performance. Don's pre-game warm-up routine is nothing short of a revelation - it primes my body for peak performance and has seamlessly integrated into my training regimen.
Happy Clients

Don is the BEST! If you are in need of a massage look no further. He was amazing and fit me in when I had hurt my back and when I had a pinched nerve. Whether it is because you are in pain or are just looking for some self care, Harkcom's Massage Therapy is where you need to go.
Amanda D.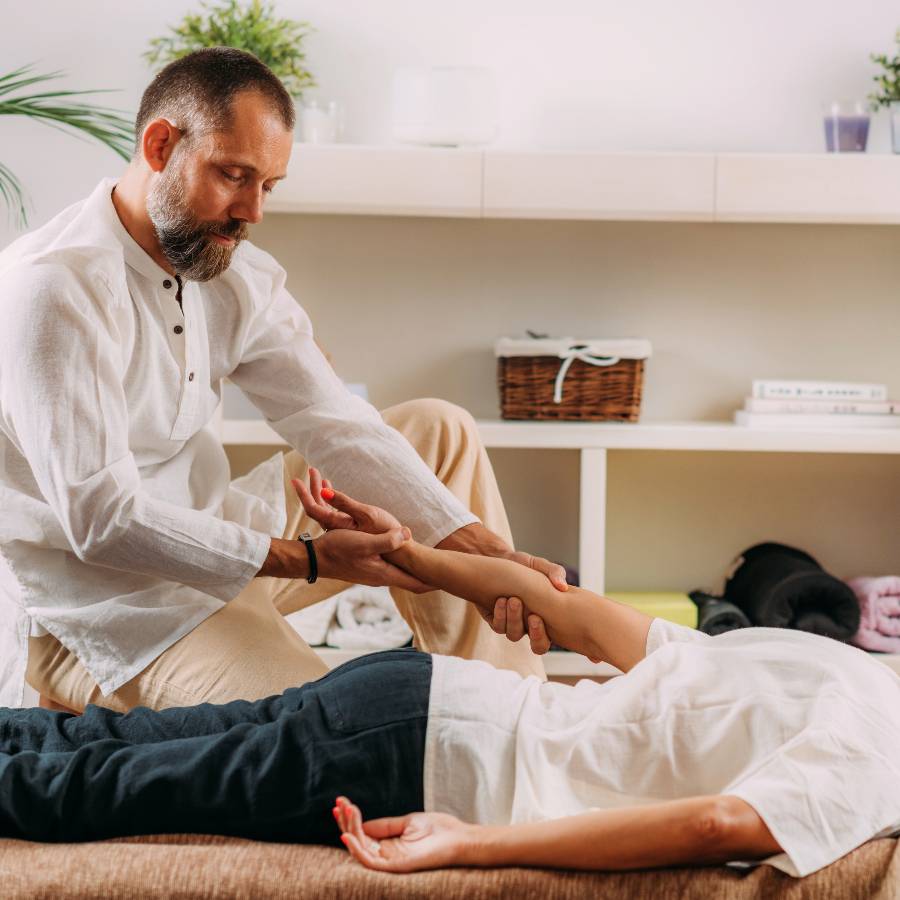 At Harkcom's Massage Therapy, we're not just a massage clinic; we're a dedicated partner in your journey to wellness. When you choose us, you're choosing a unique blend of expertise, commitment, and personalized care that sets us apart. Here are some compelling reasons to make us your trusted choice for massage therapy:
18 Years of Excellence
With nearly two decades of experience, Harkcom's Massage Therapy brings a wealth of knowledge and skill to every session.
Proven Results
Our success is measured by the countless clients who have experienced relief, relaxation, and recovery through our services.
We actively participate in our local community, contributing to the betterment of the lives of those we serve. When you choose us, you support a business that cares deeply about the people we touch.
We offer a range of massage services designed to cater to your specific needs and promote overall well-being. With nearly two decades of experience, our therapist, Don Harkcom, provides expert care and personalized treatments that make a difference in your life.
Experience ultimate relaxation with our Swedish Massage. This technique uses gentle strokes to relieve stress, ease tension, and enhance circulation.
Opt for our Deep Tissue Massage to target pain and reduce muscle tension. Our skilled therapists address chronic pain, stiffness, and knots.
(PIP) provides essential insurance coverage for individuals injured in motor vehicle accidents, offering medical and rehabilitation benefits.
Labor and Industries (LNI) in Washington State offers workers' compensation, including medical treatment, for job-related injuries.
Elevate athletic performance and recovery with our Sports Massage, catering to pre-game, post-event, and routine maintenance.
Experience on-the-go relaxation with our event chair massage service, designed to rejuvenate health and relieve stress at your location.

Step 1
Consultation and Assessment
Initiate your wellness journey with a comprehensive evaluation, uncovering your unique needs, concerns, and goals for a personalized experience.
Step 2
Personalized Treatment Plan
We design a customized treatment plan, leveraging assessment insights, to directly target your unique needs and enhance your overall well-being and health.

Step 3
Expert Massage Therapy
Enjoy the skills of Don Harkcom, our specialist in deep tissue massage and therapeutic treatments, during your session for ultimate relaxation and healing.
Frequently Asked

Questions